Join The Web Rocket today and share your expertise
We are inviting industry professionals from across the digital marketing landscape to join Web Rocket. An interactive, step by step resource, guiding readers through the digital marketing process. This FREE online resource is a collaborative project, giving readers the benefit of experience and knowledge from digital media and marketing professionals in their relevant fields.
Who are we?
Watman & Worth Web Ltd. We specialise in web and software development, and are looking to extend our network to offer our new and existing clients additional services from trusted providers. We have created the Web Rocket as a way to bring together experts in different fields of digital media and marketing to collaborate and offer a more complete solution for business and website owners. Our contribution to the Web Rocket will be primarily in the field of web development to advise clients on best practises, trends, and topics leading to a successful website design and structure. We also offer website content management training guides for our EOS Web Development Platform.
But that's enough about us... we need you!
Who is Web Rocket for?
This online resource is designed for businesses and website owners looking to launch or improve their online presence. We aim to provide readers with advice, resources, and solutions as part of their digital marketing journey.
How does it work?
Users will sign up and be guided through the digital marketing process using a step-by-step personal action list.
Each step, from digital marketing planning right through to ongoing campaign management, has a collection of reading lists, guides and downloadable resources in which they can save their progress as they complete each stage.
Through the process they will be introduced to service providers (such as yourself) that can provide solutions for their business requirements.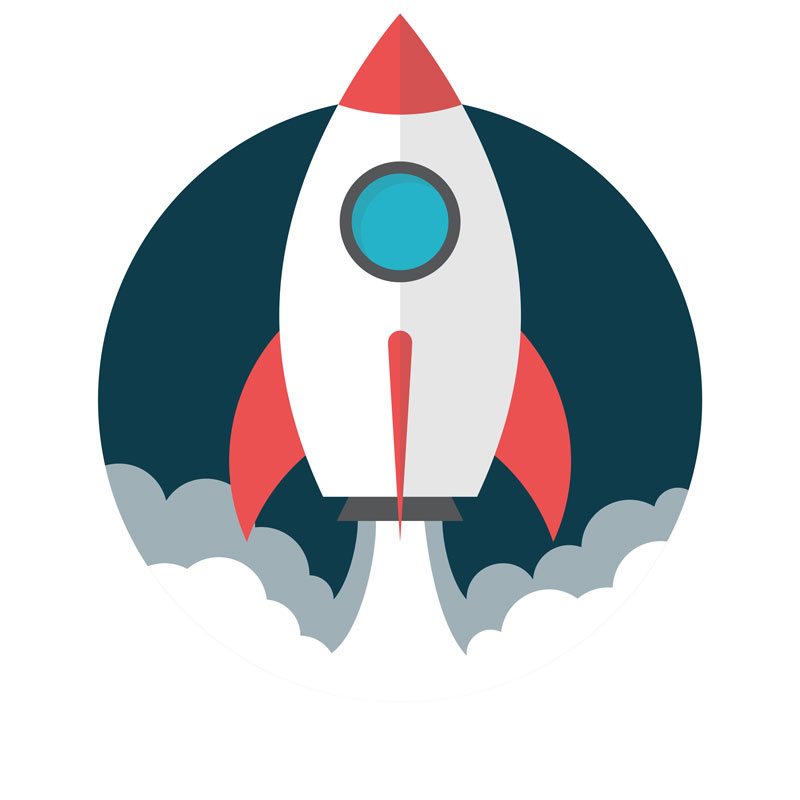 What is your role?
Our aim is to provide insight and solutions for every step of the digital marketing journey. If you are an expert in your field and are able to provide services relevant to Web Rocket users, we welcome your input. We are looking for articles, guides, and resources in your field of expertise, which we will build into the relevant section of the guide.
Each of your contributions is credited with a full author profile page with links to your website, services and social media.
Services of featured authors will be promoted as part of the Web Rocket Media Group across social media and throughout the guide. This is a collaborative group of recommended service providers in their respective fields.
Web Rocket is currently in production and will be launching November 2021. Promote your services as an influencer in your field
Our readers will benefit from your knowledge and expertise and have the opportunity to contact you direct as they plan for their website launch, social media and SEO campaigns. As a collaborative group, we aim to fulfil all customer needs from product photography, company videos and graphic design to email and marketing campaigns to social media marketing.
As a part of the project, we would like to connect you with our clients to offer those services.
Become a contributor
Do you have expertise in Branding, Design, and Online Promotion? Perhaps a keen understanding of SEO, Content Creation or Search Engine Marketing?
Share your expertise
Why not share your knowledge as a featured expert in your field? We will publish your articles, resources, and guides as part of the Web Rocket course for the benefit of our readers.
We are looking for experts in;
Branding & Design
Web Development
SEO
Content Production & Marketing
Social Media
Photography & Videography
Search Engine Marketing
Google Analytics & Campaign Management
Business Planning & Development
Web Rocket - Article examples and ideas
Below, you will find a selection of example article titles that we feel would be relevant to the Web Rocket Digital Marketing Guide. In each area we are looking to offer advice, guidance and solutions for our readers.
We are open to your idea's and articles that you feel would be beneficial to our readers, so please feel free to share your own thoughts and passions!
Business & Campaign Planning
"How to perform a SWOT analysis for your business"
"Creating a Social Media Strategy"
Branding & Design
"The psychology of colour in branding and marketing"
"Logo Design: How to create brand recognition"
Social Media
"Facebook advertising for business"
"How to utilise influencers in your marketing campaign"
SEO
"Understanding link building in SEO"
"How to write effective product descriptions for SEO"
Content Creation
"Top 10 ideas for interesting blog articles "
"How to write effective content for your website"
Dgital Media
"The positive effect of video for your website"
"The importance of quality photography and images for your marketing"
Become a Web Rocket contributor
If you have a keen interest in digital media and feel that you can contribute to the Web Rocket and our readers, then why not get in touch.
Whether you have a great idea for an article about social media or maybe have some useful advice about SEO we would love to hear from you. The most important factor is that you have a genuine passion for your chosen topic.
Benefits for us;
We constantly work to ensure our clients and readers have useful information and resources, and take pride in harnessing the expertise of industry experts to do this.

Lots of our clients are always looking for additional services such as content creators, bloggers, photography, video and media creators, SEO, and Social Media specialists. We aim to be able to provide them with the right contacts whilst we take care of the web design and development.

We love to keep up to date ourselves and whilst we have our heads firmly grounded in development, it's nice to take a moment to step and see learn about what else is going on in the world.
Benefits for you;
As one of our contributors, you will have an author profile on our website as part of our extended community, allowing our readers to browse your information and publications - view example profile

Each successful publication is credited with a direct link to your website, profile and social media. We frequently work with professional content creators as part of our campaigns, and there are always new opportunities for talented service providers and bloggers to join our extended network.

Whilst providing great content to our readers, we also look to provide our clients with useful contacts that can aid their online marketing. We share all of our new publications with our client base and recommend relevant services for their promotions.
Just a few simple rules;
Articles should ideally be 1000 words +
All submissions are subject to review by our team and edits may be requested prior to publication
All content must be 100% your own and unique
Articles must be relevant to the chosen subject area
We insist on no aggressive poor/linking to your articles
Absolutely no keyword stuffing or spam articles will be accepted
A link to your author page, profile or website should be provided, along with a profile photo.
How does it work?
Simply fill out the form below and a member of our team will be in touch to discuss your ideas for your chosen area.
Together we will decide the most suitable articles and content and structure this into the guide. We will request that all materials come via email, and we will provide you with links to preview and share once live and launched!