Your very own FREE Digital Marketing Checklist
Are you a new start-up, looking to prepare for your digital marketing journey? Or an existing business ready to review and improve your current online presence?
We bring you Web Rocket. An interactive, step by step resource, guiding you through your digital marketing process. This FREE online resource is a collaborative project brought to you by industry professionals, sharing expertise in their relevant fields.
Web Rocket covers every aspect of your Digital Marketing, from preparing your business and branding, to building your website, implementing SEO, and planning your content and social media strategy. We also look at Search Engine Marketing, website analytics, email marketing and much more.
We take you through the process with your personal check list, reading lists, guides and downloadable resources in which you can save your progress as you complete each stage. Web Rocket ensures you cover everything you need to know when getting ready to launch a new business or review your existing presence.
Web Rocket will be launching February 2022 - if you would like to pre-register for the course, please enter your details below and we will email you when your free account is ready to access.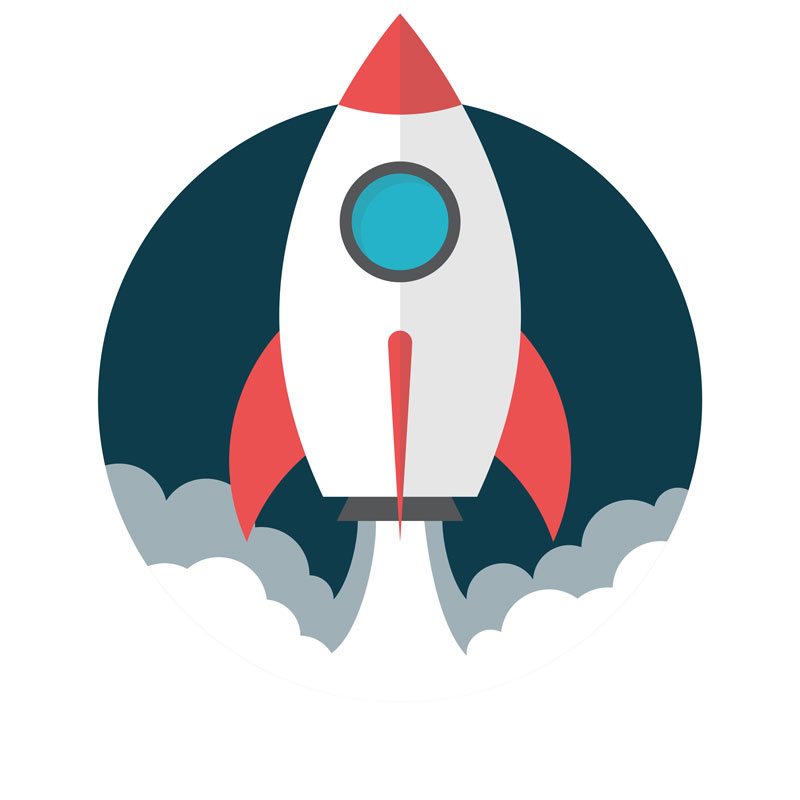 Course Contents
Here you will find a brief overview of what to expect from each stage of the Web Rocket. Each stage has a series of modules which you can follow through to completion, tracking your progress along the way. Once logged in, you will be able to use this area to view your progress overviews, visit your stage action lists and complete your modules. Digital Marketing Plan
Whether you are evaluating your current online performance or getting ready to launch a new business, this stage is crucial to success.
Company overview and business goals
Understanding KPI's and SWOT analysis
Identifying your target audience
Conducting competitor and industry research
Social media, SEO, and advertising strategies
Creating a website plan and specification Business Branding
Your brand is an essential part of your online presence. Learn how to establish a clear and consistent representation of your business.
Exploring company logo design ideas
Creating your business slogan
Identifying your company image and voice
Working with colour schemes
Explore the use of images and media
Decide on the application of your brand Website Development
Understand the process of hiring a web developer, establishing clear expectations and working with them to produce your website. 
Creating a website brief / specification
Hiring a web designer
Purchasing your domain name
File sharing and development process
Holding Page and email addresses
Initial build and feedback communication Content & SEO
Learn how to create effective content, designed to be found and convert. Optimise your website for search engines and your target audience.
Working with keywords and site structure
Creating content for your pages
Creating content for your products
Creating news & blogs
Images and SEO
Off-site content & SEO Website Training
Learn how to effectively populate and manage your website. Everything you need to know about your EOS admin area, SEO, and Ecommerce management.
Accessing your website admin
Company info management
Editing pages and products
Category management
Managing ecommerce features
SEO Management Social Media Prep
Use social media tools to enhance your online presence, drive traffic to your website, find and engage with your target audience.
Choosing Social Platforms
Content & Social Strategy
Create & Optimise Profiles
Posting Schedules
Social Targeting & Networking
Social Media Management Website Launch
Everything you need to do when preparing to launch your new website. Make sure everything is perfectly presented for your users and search engines.
Content Review
Links & SEO Checks
Ecommerce Testing
Mobile Usability
Analytics & Search Console
Launch Process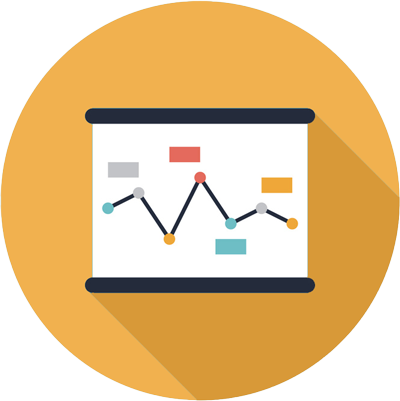 Campaign Management
Now you're here, don't fall behind. Follow these steps to keep moving forward with your online presence. Learn, adapt, evolve and grow.
Actions from Analytics
Social Media, SEO & Content Management
Email Marketing
Search Engine Marketing
Website Developments
Networking & Collaboration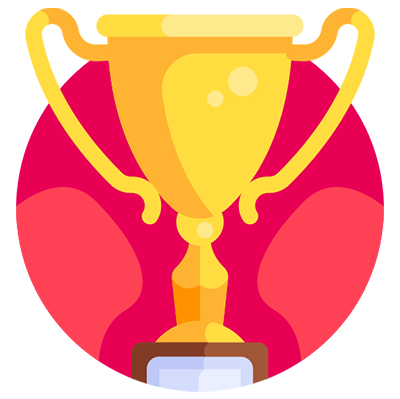 Completion Debrief
Review your Web Rocket Journey, discover related content and courses, and benefit from quick access to all of your resources and downloads.
Module Reviews
Next Steps
Recommended Courses
Useful Contacts
Resource Collation
Web Rocket Certification
Get involved
If you have skills and expertise in the areas covered in the course, we always welcome new contributors to enhance our reader's experience. The digital marketing landscape is vast, and covers everything from web design, social media and SEO, to photography, printing, and PR. Our readers not only need informative content, but they also will benefit from reliable contacts across the industry. That's where you come in!
Become a contributor
Do you have expertise in Branding, Design, and Online Promotion? Perhaps a keen understanding of SEO, Content Creation or Search Engine Marketing?
Share your expertise
Why not share your knowledge as a featured expert in your field? We will publish your articles, resources, and guides as part of the Web Rocket course for the benefit of our readers.
Key Areas
Branding & Design
Web Development
SEO
Content Production & Marketing
Social Media
Photography & Videography
Search Engine Marketing
Google Analytics & Campaign Management
As a contributor…
You will be credited for each article, resource, or guide that is published in the Web Rocket Free Digital Marketing Guide.
You will also have your own Author Profile promoting your business & services, along with a link to your website/portfolio.
If you are interested in becoming a contributor, please click below to submit your details.