EOS Website Development Software & CMS

Our EOS Website Development and Content Management System has been built from the ground up, in house at Watman & Worth Web Ltd to offer unrivalled flexibility for designing, building and managing your website. As developers, EOS enables us to constantly evolve the platform with specialised modules to accommodate all and any website project. From showcase brochure websites and ecommerce online stores through to custom software builds we can furnish your business with the tools to thrive online.
Through years of ongoing development EOS has been the key tool in the production of platforms for E-Learning Software, Social Networking Platforms, Enterprise Level Ecommerce Websites, Trade and Distributor Sytems as well as Eductional Assessment and Tracking Software. We have an extensive portfolio of websites showcasing key features of the functionality and design flexibility of the EOS Content Management System including Price Matrix Integration, Instant Quote Engines for products and services, media suites and much more.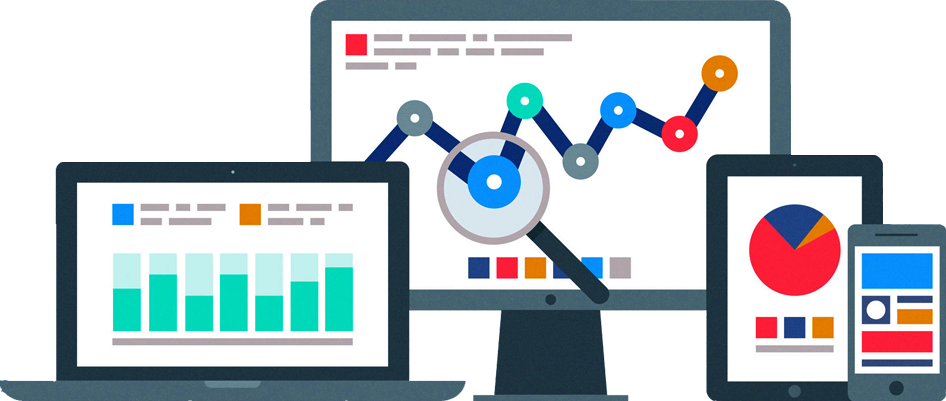 EOS for your Website
Stepping away from the limitations of template building systems, our EOS Website Software allows for complete control of your website design, layout and content management through one easy to use portal, with complete access to all of your website tools and features. As your developer we have the freedom and flexibility to design and create the perfect website for you, build in all of the tools and features you need and allow you unparalleled control over your content and online presence.

As a website owner you have the ability to add unlimited custom pages, products, news and blogs, all completely editable via your admin area. Make updates in real time with no need to download or install any software. EOS is completely browser based, allowing you to manage your website from anywhere at any time.
Perfect for;
Brochure websites
Ecommerce
Bespoke developments
EOS is;
Easy to use
Highly flexible
Reliable & secure
EOS Features Overview
Let's take a moment to look over some of the key features of the EOS Content Management System. Here you will find a break down of the tools and benefits of EOS. The complete specifications are available should you wish to view the complete scope of the platform in more detail. We also provide a complete set of training materials and resources to guide you through the process of managing and maintaining your website.
Content Management Features
Utilise features to make dynamic and interactive content pages. Our unique Collation Module allows you to create and manage unlimited categorised content types, tailoring the features and display of these pages to best communicate the content to your audience.
The scope of this tool is endless and can be used to create;
Information Pages
Products
News Articles
Blog Posts
Service Showcases
Directory Listings
Client Portfolios
Help, Support and Training Indexes
Display Galleries
This is to name just a few potential uses for your EOS Content Collations. The only limit for this feature is your imagination, giving you complete control of the required content for your website. Each collection of listings and pages can be completely categorised and can be searched and filtered by users on your website.

Your content types can be furnished with and number of interactive and display features;
Interactive forms (with email templates auto-responders)
Image galleries
Media players
Customer reviews and testimonials
Customer Q&A submissions and publication tools
Content Access Controls to limit visibility to registered users or groups
File attachments and downloads
Live chat & Forums

You can view a complete breakdown of the core EOS CMS Features in our specifications section.
SEO Features
SEO and Content Optimisation is key to effectively ranking in Search Engines. Getting your website found and securing strong relevant traffic is vital to achieving a successful online presence.

EOS has been developed with a comprehensive SEO suite, allowing you to completely optimize your content for search engines to assist with improving rankings and increasing traffic to your website.
With an integrated SEO core your website benefits from automatic optimisation, with the added ability for you to override and tailor all of your content SEO to best communicate your pages to search engines.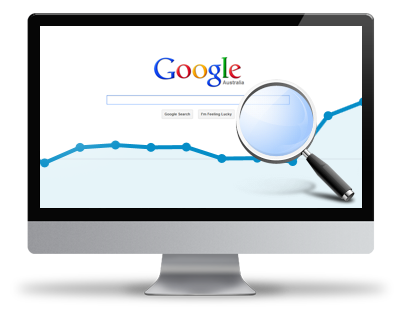 Integrate with Google Analytics and Search Console to effectively monitor and manage your website traffic.

Manage your page title tags, meta descriptions, keywords, indexing priorities, crawl access, sitemaps, image alt tags, website redirects, rich data formatting and much more.

Utilise a comprehensive Meta Template Manger to create defaults and fallbacks to ensure every page on your website commincates relevance to both search engines and end users.

If you would like to view the full SEO specification please click below.

Ecommerce Features
EOS is host to an extensive range of ecommerce facilities that allow you to efficiently manage purchasable products and services on your website. We have also integrated a series of supporting ecommerce features to ensure you can effectively grow and promote your online store.

A selection of product tools are;
Product categorisation and listing views
Product attributes
Customer reviews and star ratings
Selectable product options
Product stock control and management
Bulk Buy discounts
Product Q&A facility
Product images, viewing galleries and image zoom
Favourites & Wish list
Google Base Feed
VAT setting controls
Related and recommended products
Additional ecommerce features include;
Summary basket/cart
Secure Checkout Process
Multiple Payment Gateway Integrations
Discount Codes (site wide, specific categories or products)
Shipping and delivery management
Order Management
Automated customer correspondance emails for purchase process
Automated customisable invoicing
Order and stock reporting
Product review management
Currency Conveter
Customer management system
These are just a selection of the fantastic ecommerce wesbite tools. You can view a more extensive breakdown by clicking below
Additional Website Management Features
The EOS Platform also benefits from an extensive range of admin and front end tools design to give more flexibility and control over your website. Some tools and features are more applicable for ecommerce or specialised websites, however can be applied across a wide variety of industries and business types.

Additional admin features;
User and customer management
Bulk CSV import/export facility
Site search insights and reporting
Granular admin permissions
Admin menu personalisation
Admin activity logs
IP watchlist controls

Holding page feature
Content access controls
Newletter data downloads
Form data reports
Onboard CRM
Additional website tools;
Smart search
Advanced site search and filters
Postcode look up search
Customisable website menus
Newsletter sign up
User login and registrations
Registered user account areas with customer order history, favourites and data management
Live chat facility
Image scollers and banner management
Social Media intergrations
Site logo and Favicon settings
You can view a more extensive breakdown and explanation of the EOS Core Features by clicking below.
Specialised Features & Custom Modules
As we contunually develop the EOS platform we introduce new features and modules which can be used to enhance and tailor websites for all purposes.

The fluid modular nature of the EOS Platform allows us to create specific modules and functions which can be added to your website for any needs and requirements you may have. A selection of these features include;
Product price matrix grids
Instant Service Quotation Tools
Trade & Wholesale Ecommerce Facilities
Online Service Calculators
E-Learning Facilities
Website Member Subscriptions
Credit Accounts
Integrated 3rd Party Price Feeds
Booking Systems
Process Journey Trackers
If you have a specific coding requirement for your website that you dont see, feel free to get in touch to discuss your requirements.
Design & Development Tools
The EOS Website Software is a developers dream. Whether you are a designer, integrator or developer, the platform offers a whole layout and design suite allowing you to contruct any website professionally.

We utilise a simple to use layout manager, alowing you to structure the HTML layout of the website with a combination of drag and drop layout cells and components. With full control of colour schemes, CSS, and the fluid layout designer there is no end to the possibilities.

Design and Development Tools Include;
Website layout manager
Custom CSS
Colour and theme controls
Logo and Favicon control
Product, News, Blog, Directory custom layouts
Alternative and secondary layout managers
Admin structure and layout control
Font manager
Customise checkout, cart and user account pages EOS for Developers

As well as designing and developing our own client websites on EOS, we also proud to offer Partner Accounts for designers and developers to use EOS for their own projects. Giving them the freedom to create, design and develop their own client websites with our ongoing help and support.