About Riverbank
The Riverbank Bar & Kitchen, based in Shrewsbury, boasts a unique combination of hearty Mediterranean cuisine and wholesome British classics. The Riverbank cocktail lounge provides an extensive selection of ingenious, perfectly prepared cocktails and provide live music and entertainment every week.

This combined with the excellent service creates an experience you are sure to enjoy again and again.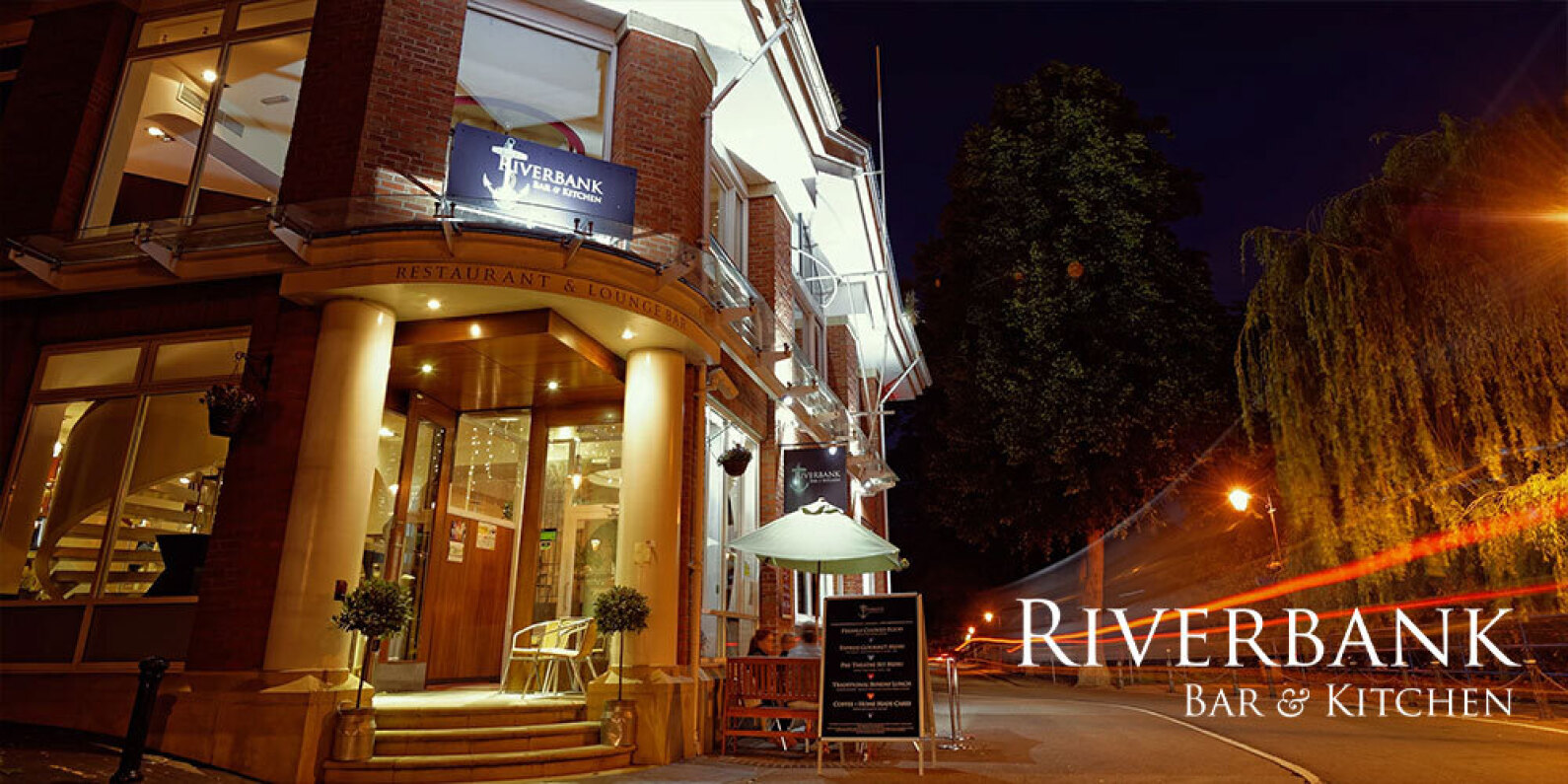 About the project
With the Riverbank website our goal was to give the customer a real sense of the quality, atmosphere and style of this exceptional venue. It was important to create something, clean and easy to navigate whilst maintaining the a modern class relfecting the Mediterranean twist that Riverbank brings to Shrewsbury.

The website allows you to browse menus, view upcoming entertainment, events and occassions. You can also make bookings online, read reviews and contact the Shrewsbury venue direct.

On days off and evening you can often find the Watman Worth team relaxing and enjoying the fantastic atmosphere at this exceptional venue.

The website is fully responsive and optimised for mobile and tablet devices to deliver the best possible user experience across all devices, platforms and browsers.
Your website needs to demonstrate what makes you unique and gets the appeal of your brand recognised.
Your website must be simple to use, easy to navigate and look fantastic.
Visitors must be able to quickly and easily be able to find the services, products and information they are looking for whether they are using a mobile, tablet, laptop or even that big beautiful full screen!

Get in touch
If you would like to discuss your project, whether it is for a new website or app for your business, a refresh of an existing online presence, we'd love you to get in touch for a chat.
Give us a call on
01938 578 146
Or just click below to send us a message

Get a Quote